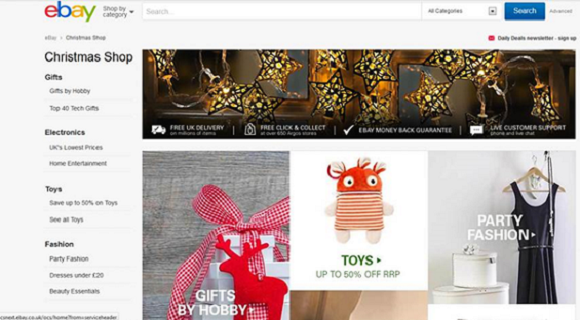 Today, eBay are pleased to announce the launch of our Christmas campaign on the UK eBay website. As well as featuring a main Christmas Hub over the course of the festive period, eBay will be running a total of six various special events (WOW Weekends) for you to take advantage of. Make sure you stay in the know by reading our blog for updates!
The campaign, running throughout October, November and December, will have a constant presence on the website for the duration of this period, with several Christmas boutiques (see below) to be promoted:
To support this presence, eBay will be running a digital campaign across several media channels including the example below. These will feature throughout the eBay UK website and also on other media outlets to support the campaign.
Make sure you're combining these promotions with the latest festive bonuses to make the most out of your Christmas returns!
As always we welcome your feedback and comments.